2018 Sponsors
Fantastic sponsorship opportunities available - contact us now!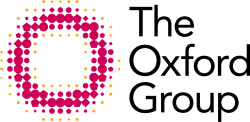 Wemanity co-creates, with its clients, all the products, services, and internal startups needed to transform their organization and open up the corporate spirit. Wemanity believes "accomplishing together" is the future for companies. Instead of pushing matrices and deadlines on clients, Wemanity works with them to offer services based on collective implementation and intelligence. The ultimate objective is to look at how work is organized and to rebuild it around positive principles. In this way, Wemanity dramatically changes the classic approach to consulting, by using collaboration as the indispensable condition to achieving innovation and the success of large corporations.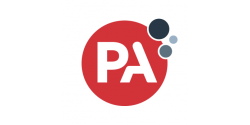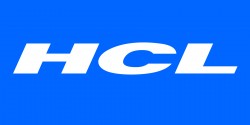 HCL Technologies helps global enterprises reimagine their businesses for the digital age. Through innovative technology solutions built around Digital, IoT, Cloud, Automation, Cybersecurity, Analytics, Infrastructure Management and Engineering Services, amongst others, we solve complex business problems for our clients. We are a 'next-generation' technology firm, driven by a unique Mode 1-2-3 strategy that not only acts as our roadmap for the future, but also a powerful model for any enterprise looking to thrive in this age of disruption.

Randstad is a global leader in the HR industry. By combining our passion for people with the power of today's intelligent machines, we support people and organizations in realizing their fullest potential. We call this Human Forward.

Founded in 1980, EFESO Consulting is a global management consultancy firm specialised in ensuring the Perfect Execution of the Progression Strategy across the Client ecosystem. 400 consultants, operating from 27 offices, working in over 75 countries and representing more than 40 different nationalities currently support more than 900 «Progression» programmes with the unique "tandem approach" with our clients. The Progression delivers results and capabilities working at 3 level, first at strategic level to anticipate and deploy, second at systemic level to connect the organisation and build the winning routines in terms of capabilities, leadership, engagement and behaviours and, last, at specific level to involve everybody in executing the actions orchestrated in the plan. Our people bring together hands-on experience and expertise spanning a wide range of sectors and functional capabilities. The success of the EFESO approach is reflected by our 90% client retention. See for more information our website:
www.efeso.com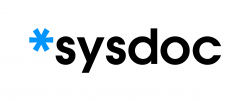 Sysdoc is an innovative consultancy committed to delivering the Future of Work for our clients. We believe in delivering transformational change which works for the most important part of your organisation - the people. In this time of disruptive digital technologies, it is essential that any change within your business is delivered in an engaging and human way. Our team of forward-thinking consultants ensure that this is achieved, in partnership with your teams who are readying for change. We would love to talk to you about how we can make this work for you.